Religion transparency | proposal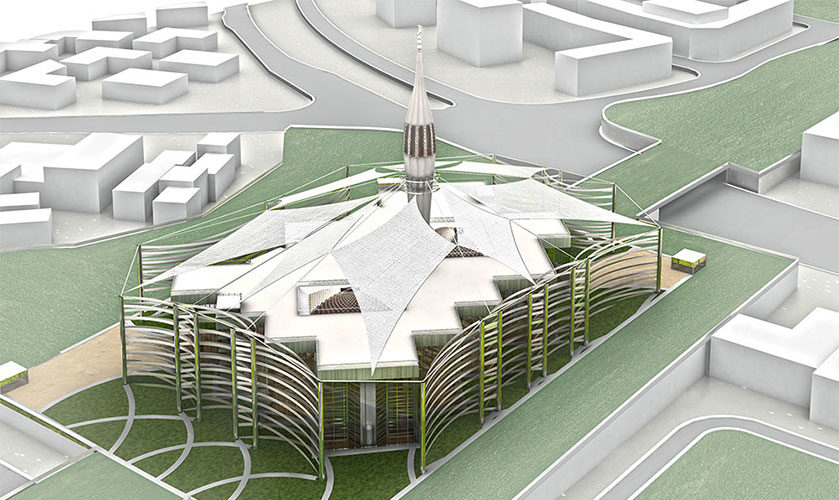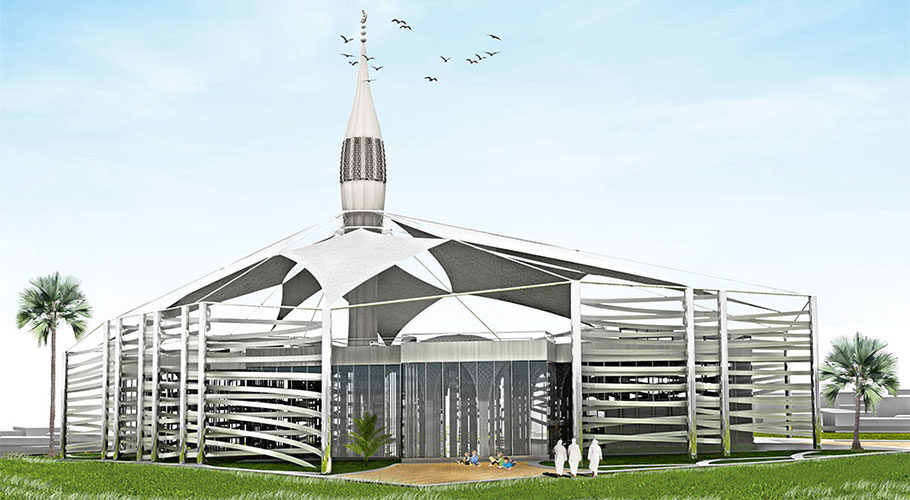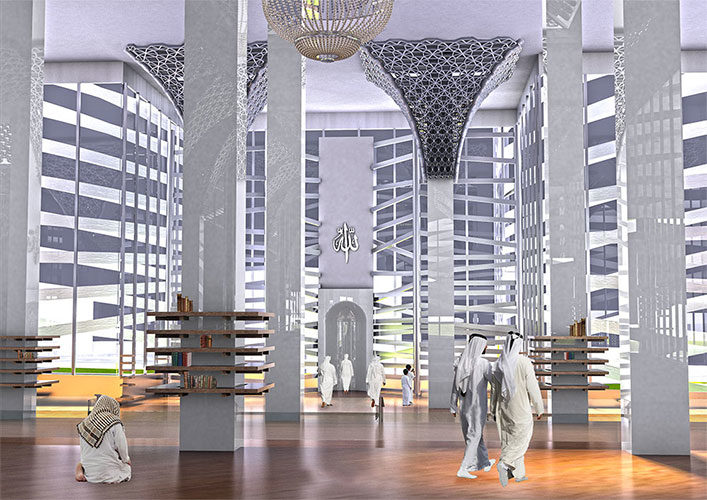 Project Brief.
The religion of Islam creates a sense of peace within society. This sense is translated to the color white. The color psychological meaning is purity, innocence, wholeness, and completion. The large glass façade is a symbol of transparency. Lenience and tolerance in the religion of Islam are fascinating, here, where the power of digital architecture is utilized: 1) the form is optimized to use the maximum available space and to match the exact proposed area requirements. 2) The outer façade arrangement follows the sun path to provide the best shading conditions.
The parametric factors that defined the form, granted that the form will have the freedom to accommodate the requirements. This freedom represents the separation from any constraints, such as Plat area and Floor area. In Religion Transparency, the goal is to spread a message. Therefore the form should be able to embrace change and reform.
The Shade Sails are optimized to provide enough shade for the required number of worship and visitors. In addition to the manual control to fully close – when not needed-. The outer shading rips are arranged to match the required shading scenarios.
The library is fully glazed and bookshelves are placed around each column and façade mullion, to spread the discipline of knowledge in the Religion of Islam and that Knowledge is the cornerstone.
The glass façade with its huge glass panels provides maximum transparency. To be able to merge between such huge glass panels and a slim look, all the technical equipment are accommodated in the raised floor. Small windows are located at the last top of the glass façade to provide natural ventilation – when possible- and Smoke extraction – in case of fire-.
Project Info.
Client
Amaar - Dubai Holding
Services
Conceptial Design, Parametric Design
---