Sail | 63 Madison Avenue, New York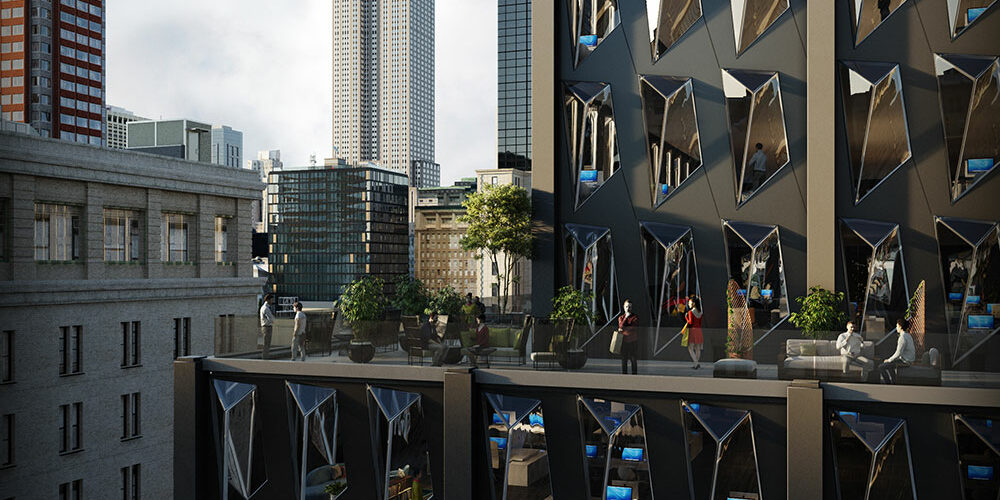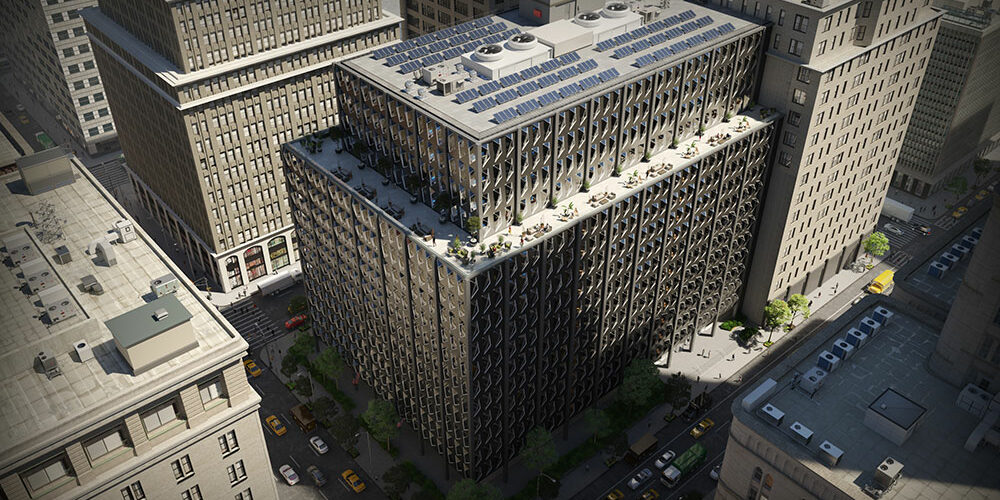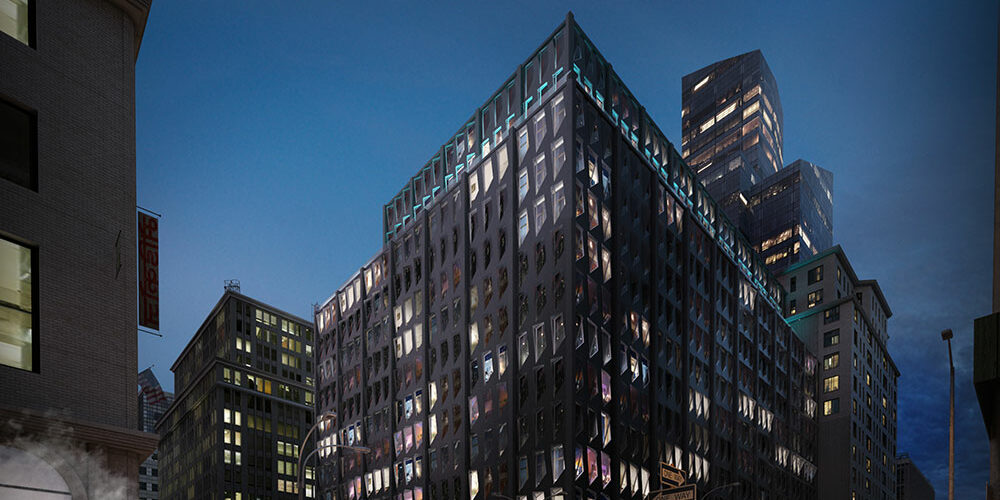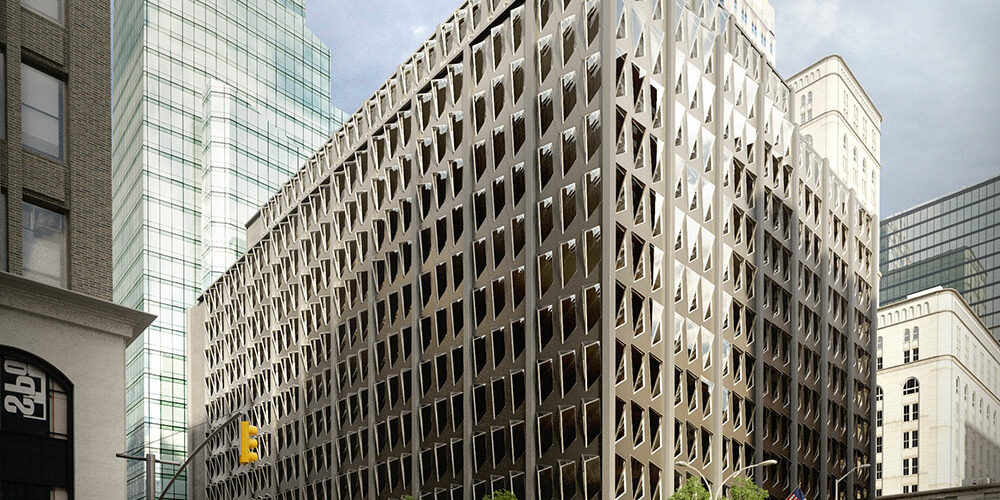 Project Brief.
Sail contains a concept of a façade element that is based on a mixture of several optimization objectives to achieve maximum efficiency and comfort.
The shading as an optimization objective is presented as a relation between the four free nodes spread along the area of the façade element. The idea is to find the best shading condition in relation to the sun's location. This results in three façade elements. The liquid crystal glass changes its translucency at the touch of a button. To allow the user to influence the environment in his working space.
The convex glass panel offers an ideal relation to the outside, as well as the sense of privacy. The inclination of the glass panels, allows a smaller angle to expose the view from the outside.
The ventilation flap is integrated into the opaque area of the façade element. It is automatically controlled to regulate a night cooling concept. This concept is responsible for reducing the building temperature during the night to avoid overheating.
Because of the high density of the location, a unitized element is designed to ease the façade erection phase. The elements are delivered to the site ready to be mounted. After the demolition of the old façade, new brackets are fixed to the old structure to absorb the needed tolerances.
To be able to construct the form of Sail façade elements, 3D printed façade nodes are used. The nodes are topology optimized to reduce their weight and manufacturing costs and are suitable to be integrated into standard façade profiles. The nodes are generated in relation to all needed structural tests to obtain approval in an individual case.
The main goal is to achieve maximum user comfort in terms of thermal comfort, privacy, and connection to the outdoor, and to obtain maximum energy efficiency by introducing a passive house standard façade element. A mixture of state-of-the-art processes unites to offer individuality and authenticity.
Project Info.
Client
Services
Computational Design, Facade engineering, 3D Printing
---