Westfield Hamburg-Überseequartier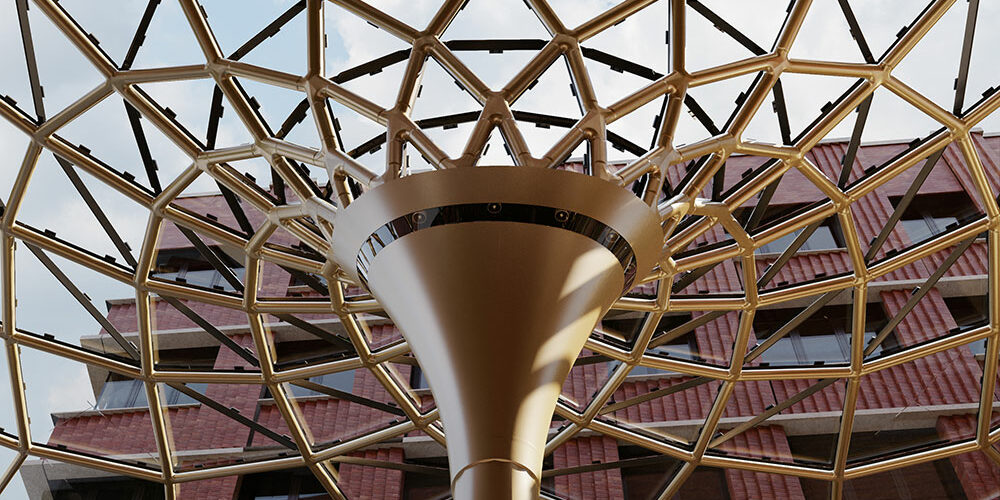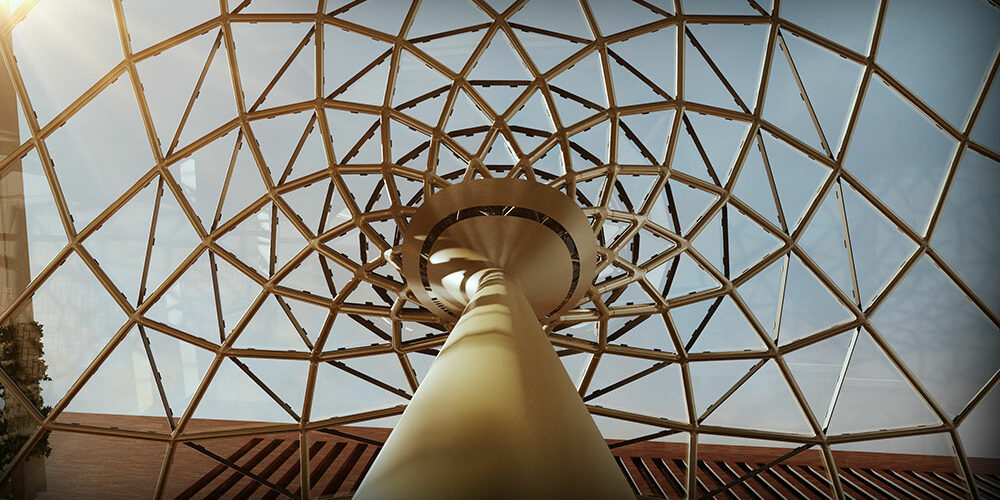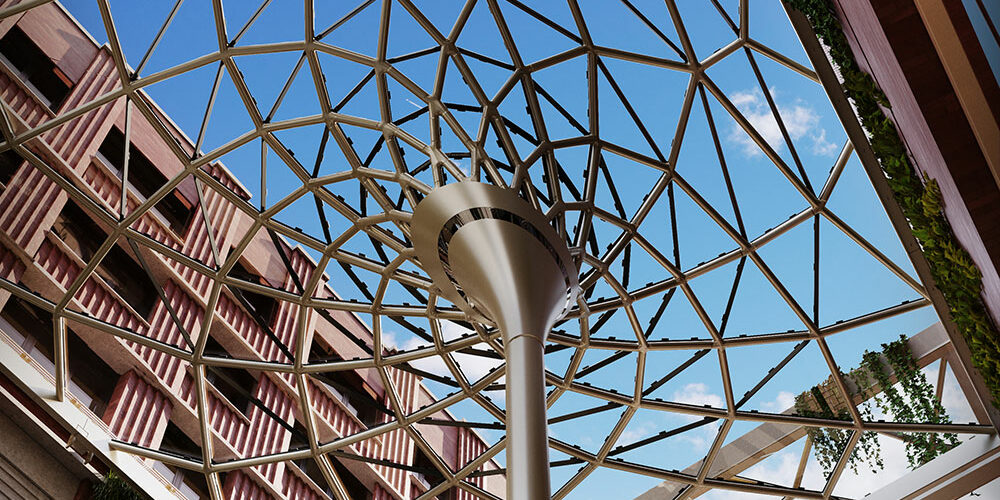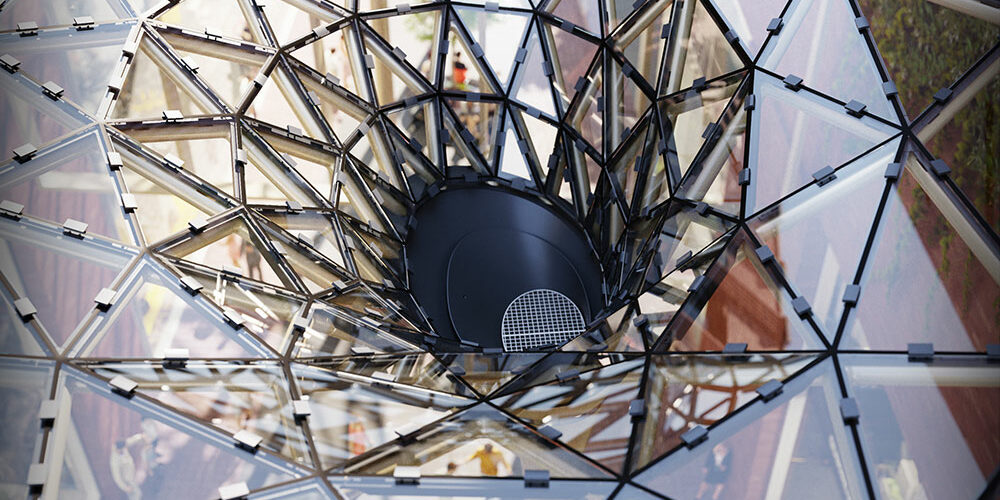 Project Brief.
The project is one of the most extensive free-form glass roofs in Europe. The gently curved roof structure is made of steel and glass and spans the arcades of the Westfield Hamburg multifunctional quarter.
The free-form glass roof with a complex geometry has a surface area of ca. 5000 m² and comprises 8535 individual glass panes, all of which differ in geometry and dimensions. 34 irregularly positioned columns support the roof. In the area of the supports, the roof merges seamlessly into the supports in a funnel shape. The glass elements are supported on aluminum profiles connected by aluminum nodes. The loads from the glass roof are transferred into the columns via a grid structure of steel tubes connected by steel nodes. Approximately 9000 individual, parametrically designed aluminum and steel nodes are used in each case. Sophisticated design principles are considered throughout the development and planning.
Lithium Designers GmbH uses a self-developed, fully parametric method for planning complex facade geometries and building envelopes (Li3_Method). The entire planning process is carried out with the tool developed by Lithium Designers GmbH (Li3M). This offers a complete digital package that significantly simplifies the free-form modeling, manufacturing, and assembly planning of all elements of such a steel-glass roof and helps to make the planning more time- and cost-efficient.
Project Info.
Client
Services
Computational Design, Execution Planning, Automation of processes, 3D Planning
---