Update | HivE: Approval in an individual case "ZiE"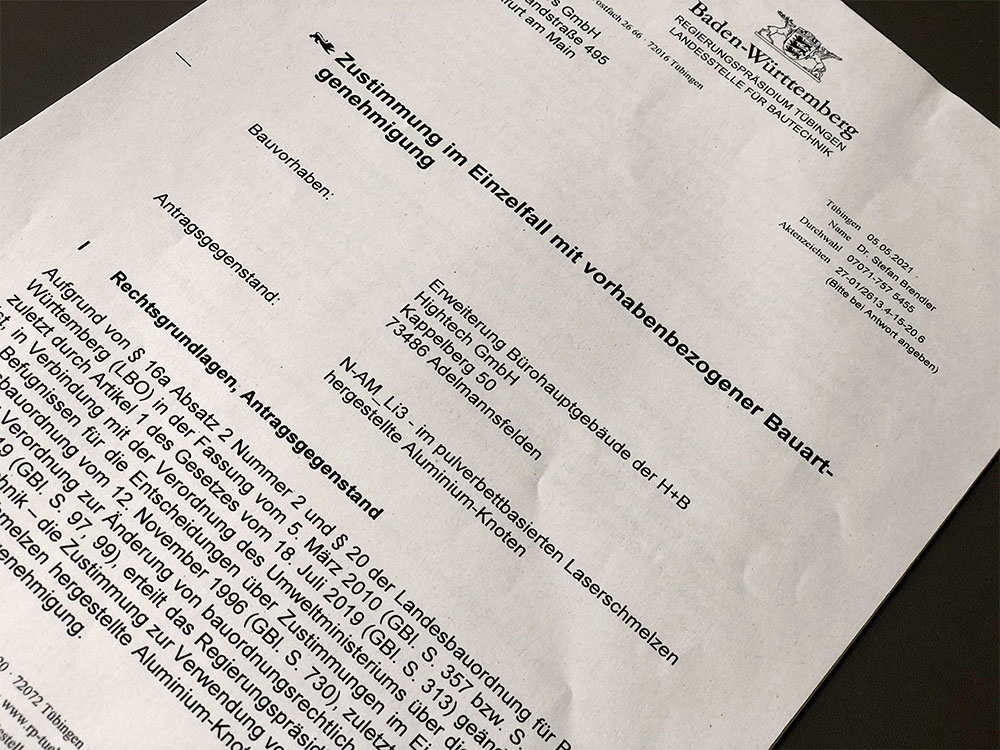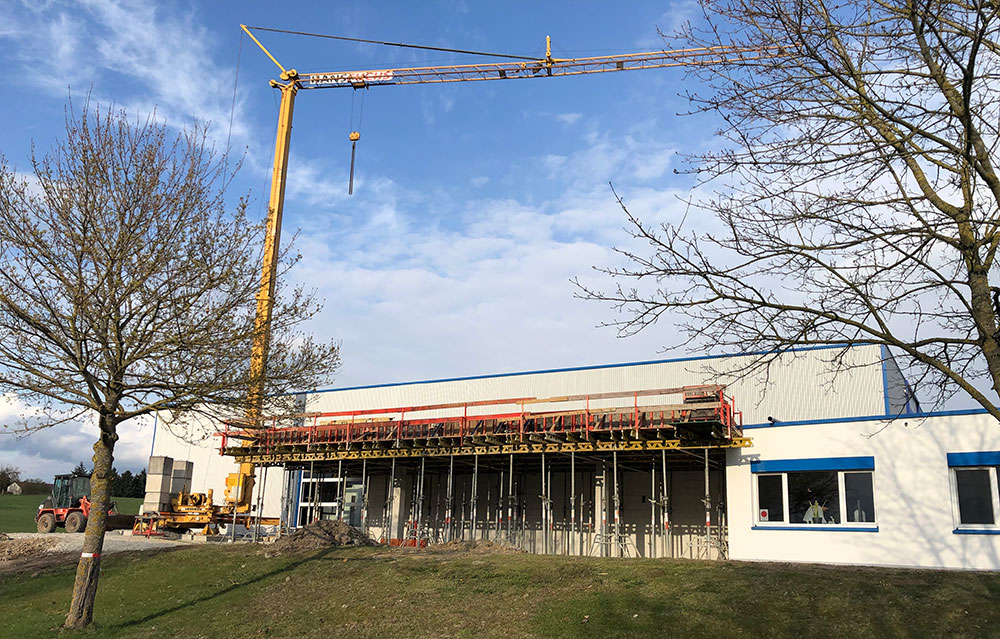 After a successful series of testing and improvements, We are proud and glad to announce the obtaining of the approval in an individual case (Zustimmung im Einzelfall) for our project HivE.
Our Node "N-AM_Li3" supported with our planning method "Li3_Method" and internally developed software "Li3M", is the first to be certified for the building industry in Germany and the world.
HivE's execution has been started, and the completion is planned for the end of July 2021. 134 3D printed, topology optimized façade nodes will construct the 23-meter long façade.
The nodes will be manufacture by H+B Hightech GmbH, Adelmannsfelden, Germany.
The construction process will be published soon. Stay tuned!