UNITY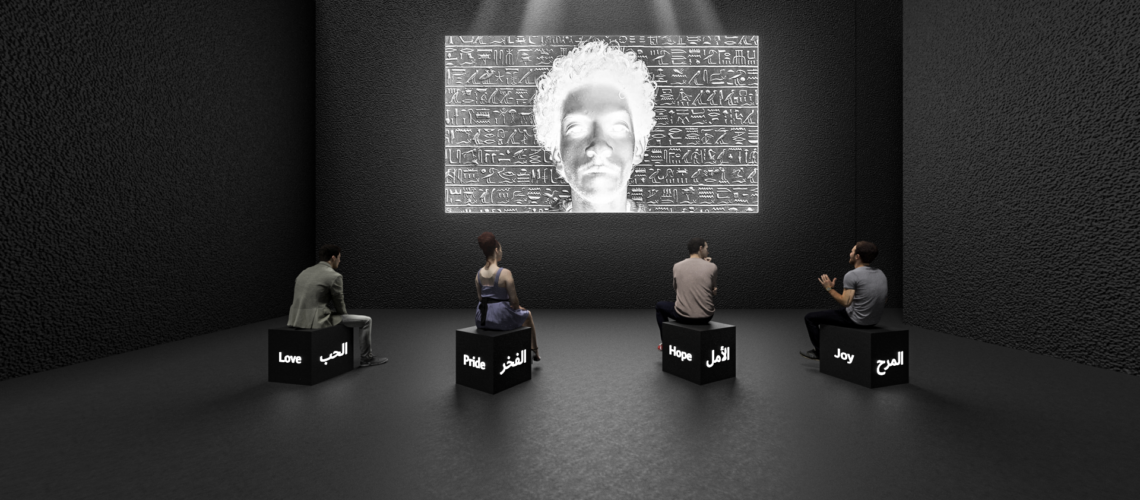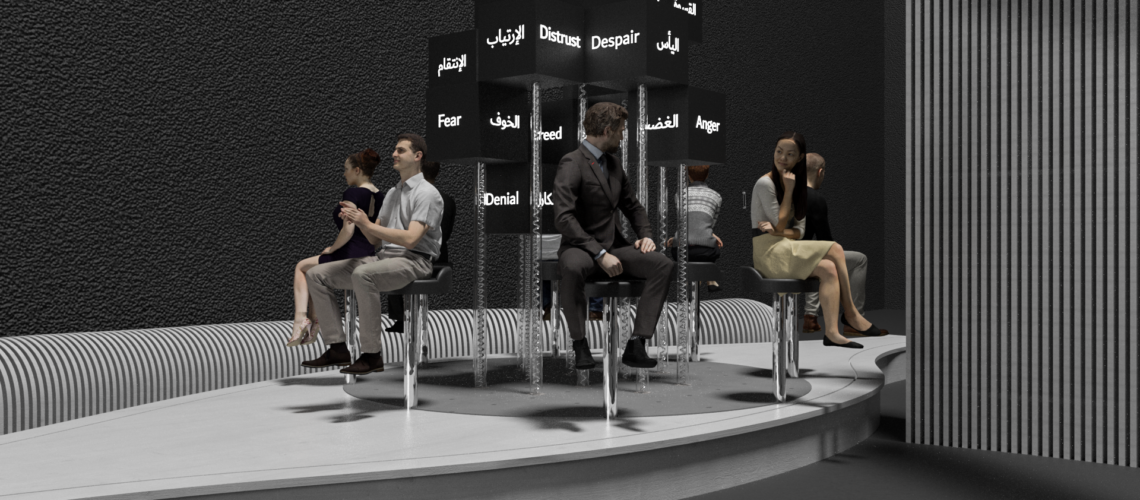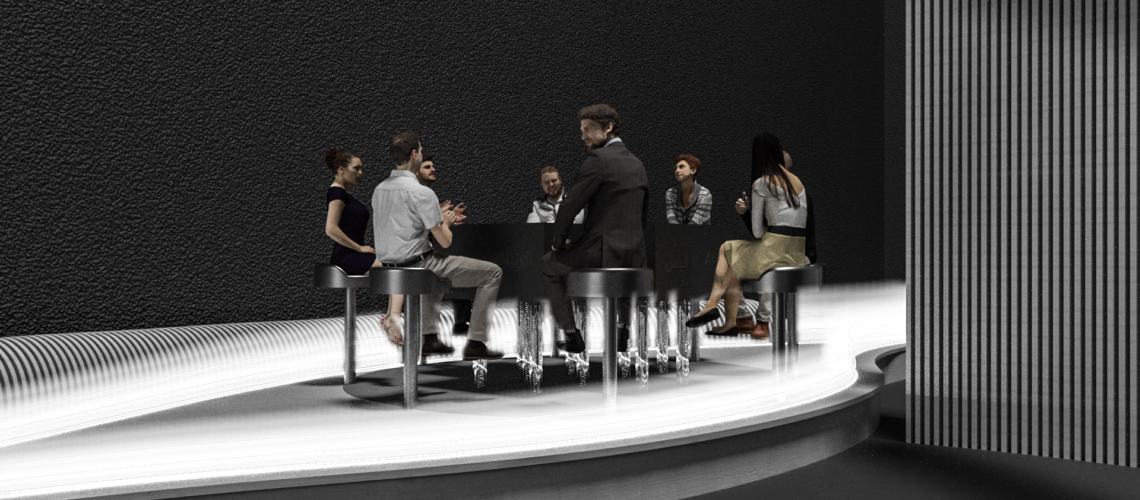 Project Brief.
UNITY – Interactive Pavilion
Trying to adopt the topic of the 17th Architecture exhibition in its most mystical way, the designers present the Unity pavilion to lustrate the relation between architecture, history, beliefs, equity, and sense of humanity.  The collaboration between form and material is free of the constraints of time. A relationship; which is unburdened by measurable limitations. Every line refined to present the perfection that exists in the exquisite details down to the very last corner. Every element of the pavilion culminates in perfect harmony. Unity is about sacrifice for the salvation of humankind.
The belief of the malevolent effect of the evil eye is ancient and universal. Throughout history, it is believed that almost every adversity is a result of a fateful glance contaminated by jealousy, hate, envy, or frustration. This glance has enough power to cause harm and damage.
The belief that the evil eye could be counteracted by a "good eye", was believed by ancient Egyptians. It is the reason for the creation of the myth of the Eye of Horus. "To protect mankind the Egyptian god, Horus, lost an eye while fighting the evil god, Set. The Eye of Horus thus became the hieroglyphic symbol of a savior's sacrifice for the salvation of mankind and rebirth. Upon his death, Horus became Osiris who rescued the eye from Set and then recreated himself as Horus. This all-powerful eternal god brings peace to mankind when his eye is restored to his body."(Bohigian, 1997)
The "Eye of Hours" indicates protection against evil and suggests completeness and good health.
Unity is based on the idea of counteracting the evil eye. The left eye is used, which represents the evil eye that gives this glance contaminated by hateful thoughts. To do so, the users need to gather and interact with the Pavillion to counteract the evil eye and be able to generously live together.
This is an interactive pavilion that will put the user through an unforgettable spiritual experience.
Project Info.
Client
Biennale Venedig
---